Auditory learners can maximize their study techniques by using audio-based materials and techniques. We will explore effective strategies for auditory learners to enhance their learning experience.
Auditory learners are individuals who prefer to learn through hearing information rather than visual or kinesthetic means. These learners thrive in environments where they can listen to lectures, discussions, or audio recordings. To optimize their study sessions, auditory learners can employ various techniques that cater to their learning style.
One effective technique for auditory learners is recording lectures or class discussions and listening to them repeatedly. This allows them to reinforce their understanding of the material by hearing it multiple times. Another strategy is using audio-based study materials, such as podcasts or audiobooks, which provide auditory learners with a comprehensive and engaging way to absorb information. Additionally, auditory learners can benefit from creating mnemonic devices or rhymes to remember key concepts or facts. These acronyms or rhymes can serve as memory aids, making it easier for auditory learners to recall information during exams or quizzes. Auditory learners can enhance their study sessions by incorporating audio-based materials such as recorded lectures, podcasts, and mnemonic devices. By utilizing these techniques, auditory learners can effectively absorb and retain information while optimizing their learning experience.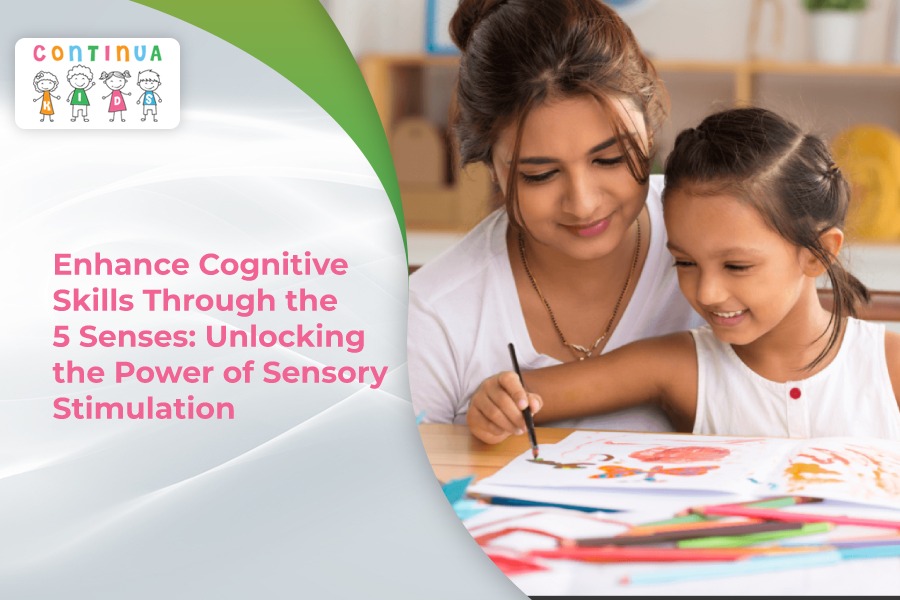 Credit: continuakids.com
The Importance Of Study Techniques For Auditory Learners
Auditory learners have specific study techniques that cater to their unique learning style. Understanding the importance of these techniques can greatly enhance their overall learning experience. One of the key benefits of auditory learning is improved retention and comprehension. By hearing information, auditory learners can better absorb and understand concepts.
Exploring the learning style preferences of auditory learners is crucial in catering to their specific needs. It is important to note that auditory learning differs from visual and kinesthetic learning, which rely on different sensory modalities for information processing. By recognizing the differences and incorporating appropriate study techniques, auditory learners can optimize their learning potential.
By tailoring education to individual learning styles, we can foster a more inclusive and effective learning environment for all students.
Strategies For Successful Auditory Learning
Auditory learners can enhance their study techniques by utilizing audio resources and technology. By listening to recorded lectures or discussions, they can engage in active listening techniques to absorb information effectively. Another strategy is creating and using mnemonic devices, which help in improving memory retention.
These devices can be in the form of songs, rhymes, or acronyms that connect information to be remembered. These techniques allow auditory learners to reinforce their understanding of complex concepts. Incorporating these strategies into their study routine can significantly benefit auditory learners and improve their overall academic performance.
By adapting their learning process to suit their auditory strengths, students can optimize their study sessions and retain information more efficiently.
Enhancing Study Environment For Auditory Learners
Creating the ideal study environment for auditory learners involves considering optimal acoustics within the chosen space. Ambient noise or white noise can be used to enhance focus. Introducing music and sound cues can also aid in improving concentration and mood.
By carefully curating the auditory stimuli, students can maximize their learning potential.
Conclusion
Auditory learners can greatly benefit from implementing specific study techniques tailored to their learning style. By utilizing strategies such as recording lectures, using audio books, and engaging in group discussions, auditory learners can maximize their learning potential. It is essential for auditory learners to find quiet and distraction-free environments that promote better concentration.
Additionally, taking breaks to process information and reviewing materials through repetition can enhance retention. Exploring various learning resources, including podcasts, online lectures, and recorded study guides, can further enhance the auditory learning experience. Ultimately, being proactive and seeking out opportunities to engage with auditory information can greatly enhance the academic success of auditory learners.
By understanding their unique learning style and implementing effective study techniques, auditory learners can excel in their studies and achieve their educational goals. Embracing these strategies as part of a regular study routine can lead to improved understanding, retention, and overall academic performance.